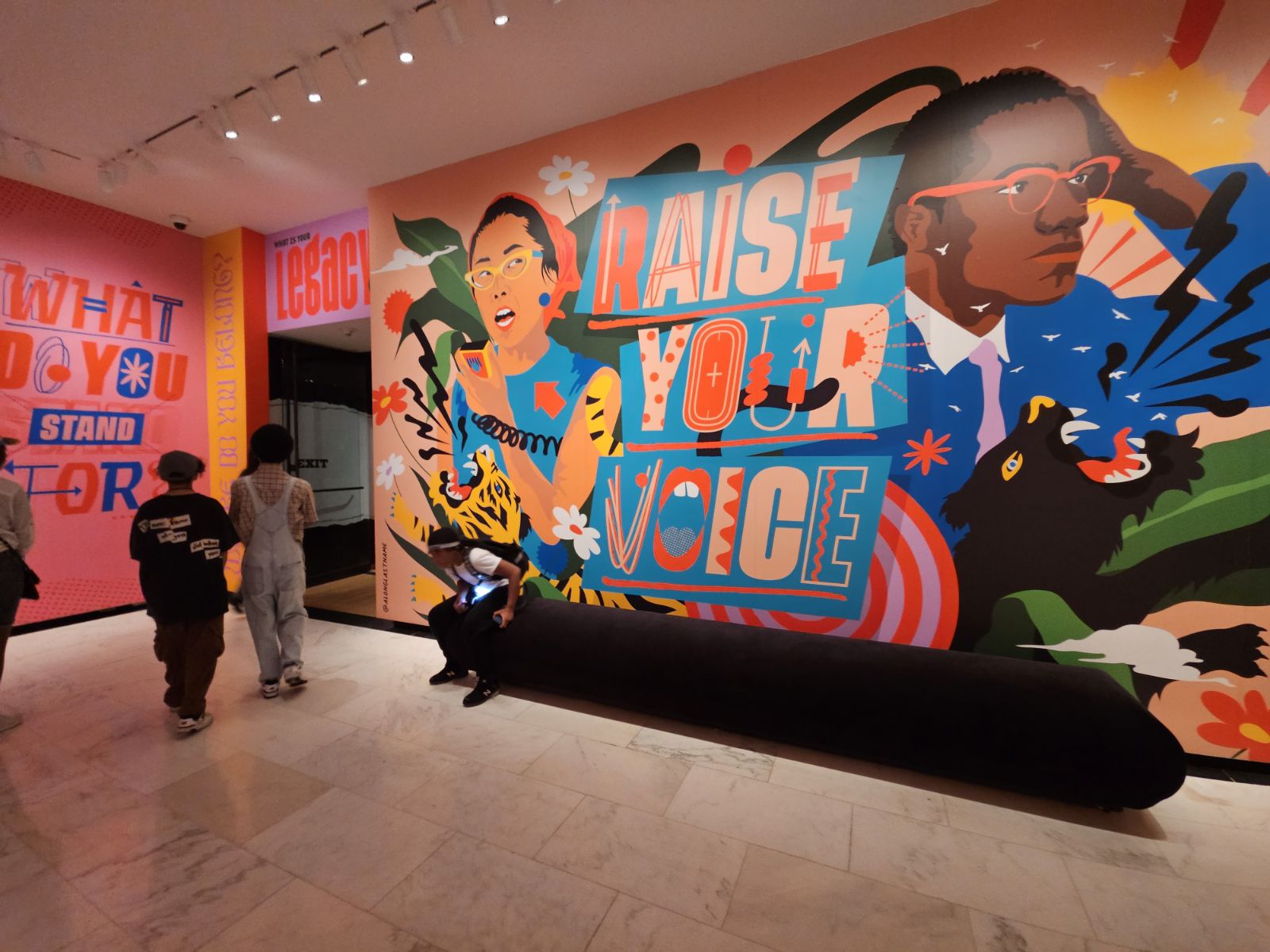 St. John's LPP students visit Museum of the City of New York

Tina Souverain- Weekes
The students of the St. John's University LPP had the incredible opportunity to immerse themselves in the rich history and vibrant culture of New York City through a visit to the Museum of the City of New York. This amazing experience not only provided them with a deeper understanding of urban life in one of the world's most influential cities, but also opened their eyes to the power of activism and their role in shaping a future where everyone is treated equally.
Within the museum's walls, the students were captivated by the thought-provoking 'Raise Your Voice' exhibit, where LPP Program Director Tina Souverain-Weekes gave a lesson on stereotypes, civic engagement, and social activism. It was a powerful reminder to the students that their voices matter, and that they have the ability to effect positive change in their communities.
The immersive installation by Brooklyn-based artist Amanda Phingbodhipakkiya served as a poignant tribute to the resiliency of New York's Asian American and Pacific Islander community. Through her art, she beautifully showcased their strength, courage, and contributions to the city's tapestry of diversity. This exhibit not only inspired the students but also instilled in them a deep appreciation for the importance of embracing and celebrating the unique stories and experiences of all individuals.