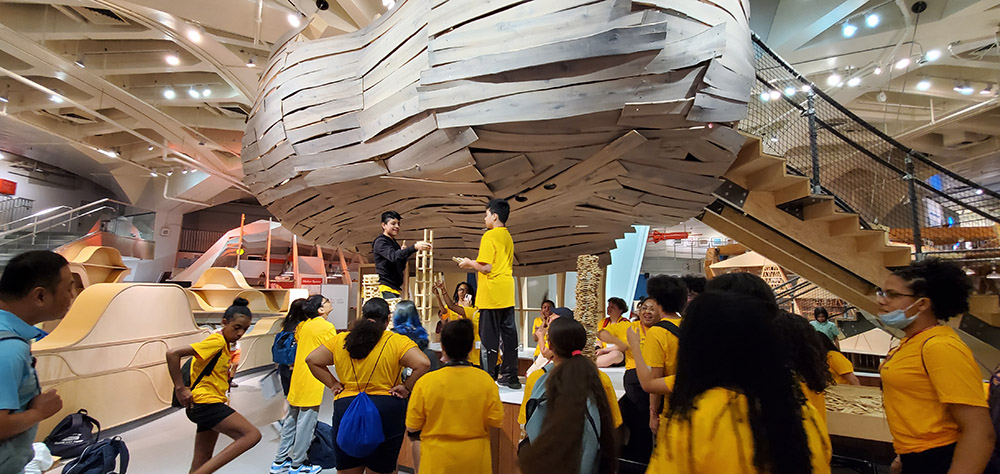 The 2023 Fordham University LPP Summer Quest Program

Fordham University LPP
The summer of 2023 was an unforgettable season of learning, growth, and exploration for the bright young minds at the Fordham University LPP Summer Quest program. This annual initiative, designed to nurture students' intellectual curiosity and creativity, brought together a diverse group of enthusiastic learners eager to embark on a journey of self-discovery and education. Over the course of several weeks, these students engaged in a myriad of activities that not only expanded their knowledge but also fostered personal and professional development.
One of the program's highlights was the Career Awareness Class, where students had the unique opportunity to delve into the world of professional development. Through mock interviews, students were guided on how to handle challenging interview questions with confidence. This experience not only prepared them for future opportunities but also instilled essential life skills such as communication and problem-solving.
Creativity knows no bounds, and this was evident at the student art exhibit held during the program. Students showcased their artistic talents, unleashing their creativity through a variety of mediums. The exhibit celebrated the students' artistic accomplishments, and encouraged them to view the world through a different lens.

Education is not confined to the classroom, and the Fordham University LPP Summer Quest program fully embraced this philosophy with an exciting field trip to the renowned New York Hall of Science. Here, students were exposed to hands-on exhibits, interactive demonstrations, and captivating workshops that ignited their passion for science, technology, engineering, and mathematics (STEM).

Amidst the academic pursuits, students also enjoyed an exhilarating outdoor field day that showcased the importance of physical activity and teamwork. This day emphasized the significance of a balanced lifestyle, where both mental and physical health are valued.

As the program drew to a close, a special moment awaited the students - the presentation of certificates of achievement. These certificates not only acknowledged their dedication and hard work throughout the summer but also served as a symbol of their commitment to lifelong learning.