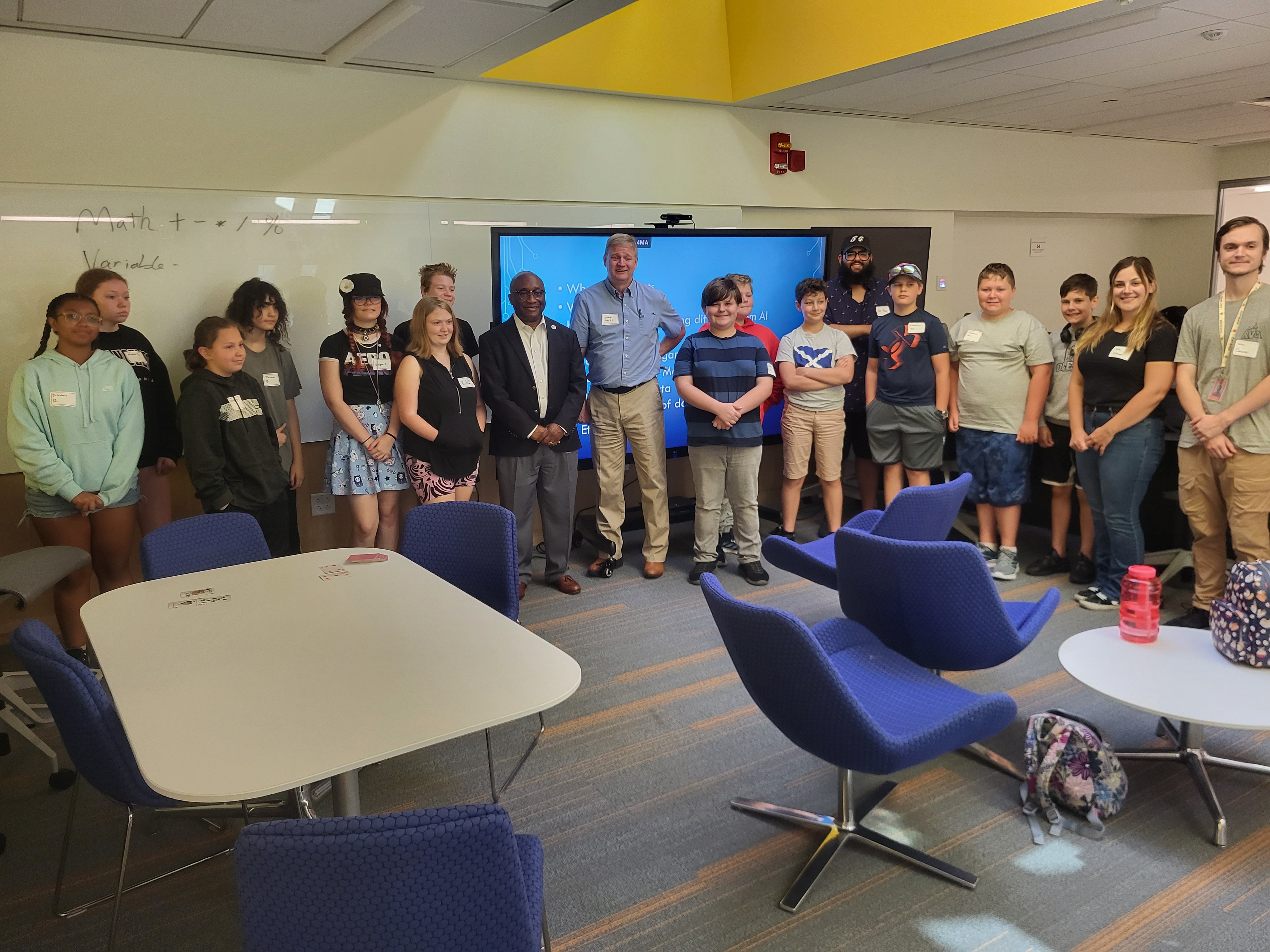 SUNY Fredonia LPP Provides Hot summer opportunities at STEAM Camp
Science, Technology, Engineering, Arts, and Math (STEAM) activities were the highlight of the SUNY Fredonia LPP STEAM Camp.
Students from Olean, Gowanda, and Silver Creek Middle and High Schools learned how to code in the popular Python Programming Language. They spent a day building 3-D models using the free and open source Blender Creation Suite.
The campers learned about safety and acting as they practiced stage combat under the supervision of a member of the Society of American Fight Directors. After a day spent honing their skills, the group entered a wooded area and produced videos featuring their stage combat skills.
Pictured: LPP students from Olean City, Gowanda and Silver Creek school districts are working on 3-D Modeling and Animation / Staged Combat Practice