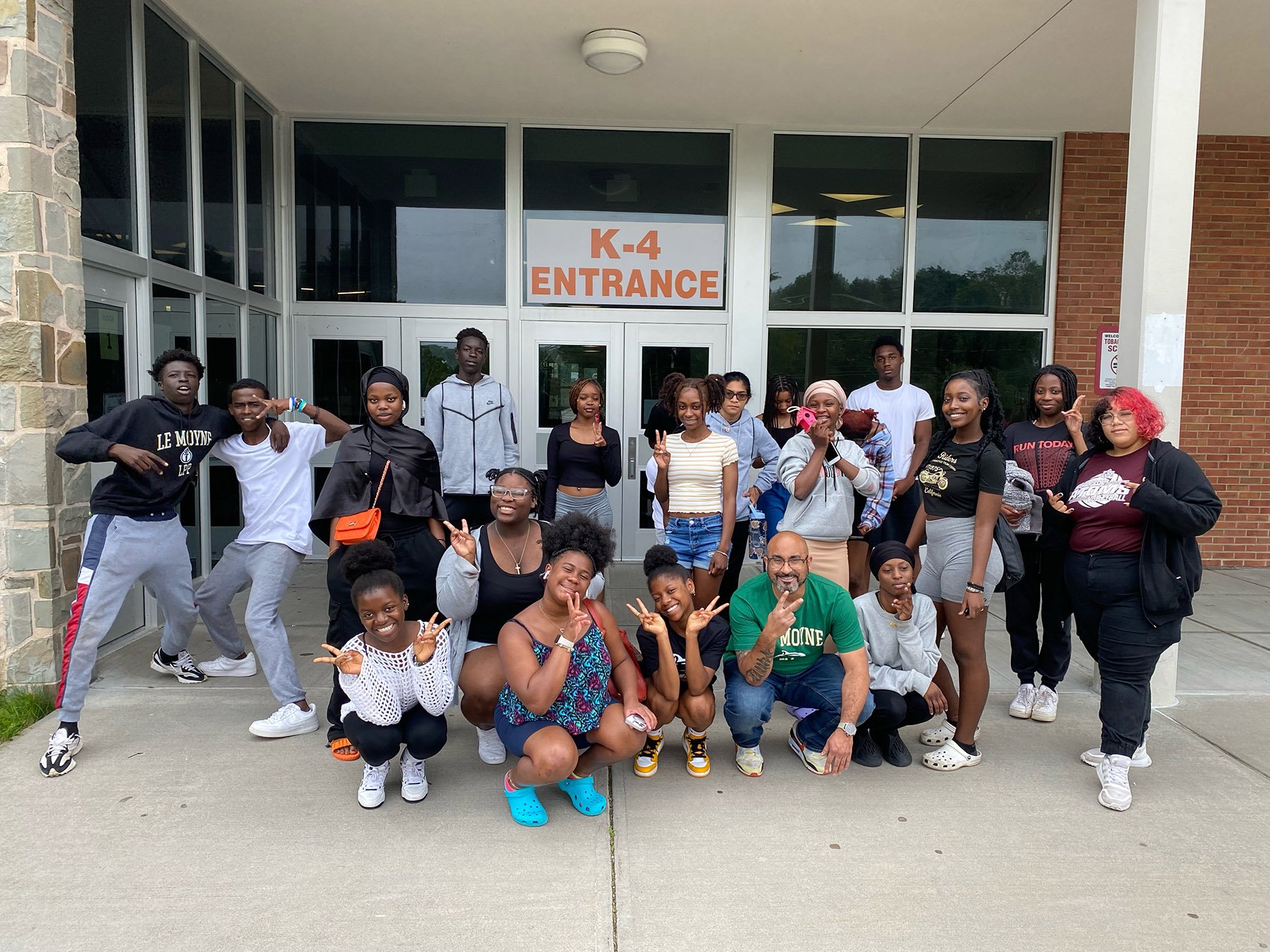 Le Moyne LPP Summer Program Creates Meaningful Bonds While Having Fun!

Le Moyne College LPP
Le Moyne College's Liberty Partnerships Program hosted its summer program from July 3-27 and August 14-17, during which time it serviced over 150 high school students across its three components: the main Summer Program, Summer Melt, and Senior Week.
During Summer Melt, which spanned an 8-week period in the summer, recent high school graduates received help from our staff to finalize next steps in their lives as they head to college, trade school, or the work force.
During Senior Week our rising seniors came to Le Moyne's campus to attend workshops to help them prepare for and start working on the college application process. Senior Week also included a panel of 12 recent LPP graduates who fielded questions and gave advice, sharing what they had recently learned about the college application process with our rising seniors.
During our main Summer Program, LPP students enjoyed participating in community building activities, service-learning opportunities, college visits, and local cultural outings in and around Le Moyne College, Syracuse, and in the broader Central New York region. We kicked off our summer with a scavenger hunt at Le Moyne College to better acquaint our students with Le Moyne's campus, it's academic programs and departments, as well as its Jesuit history. Our program culminated in a day of fun at Green Lakes State Park, where over 40 students tried kayaking for the first time.
In between, we visited colleges such as Nazareth, Colgate, Cornell, and OCC. We made vision boards of our goals. We learned about nutrition and cooked our own lunch. We learned about harm-reducing resources for eating disorders. We cleaned up some of our city parks. We volunteered our time assisting in classrooms at H.W. Smith Pre-K-8 School, and we did it all while having fun and creating and maintaining the meaningful bonds that make Le Moyne LPP
special.