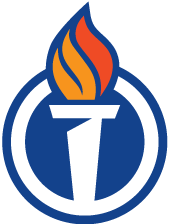 Where Are They Now? Spotlight on Donae Ward

Liberty Partnerships
At Liberty Partnerships our focus is on the success of our students. We are thrilled to share updates and success stories from our alumni, showcasing their accomplishments and celebrating their achievements. Our mission is to empower students to reach their full potential through education, mentorship, and community support. We believe that every student deserves the opportunity to thrive, and we are committed to providing them with the resources and guidance they need to succeed. We invite you to join us in celebrating the accomplishments of our alumni, and to check back often for updates on their inspiring journeys.

We asked Donae ...
What have you been doing since leaving Liberty?:

Since leaving liberty I've been working with people with disabilities at Lifetime Assistance.

How did Liberty help prepare you for this?:

Liberty helped prepare me for this by being passionate, caring & being thankful for this in life. They helped me in every which way from learning, becoming mature, getting me ready for the real world. They helped me become who I am today.
What advice do you have for current students?:
Keep Pushing Through, Your Hard Work Will Pay Off For Sure, Stay Focused !!!