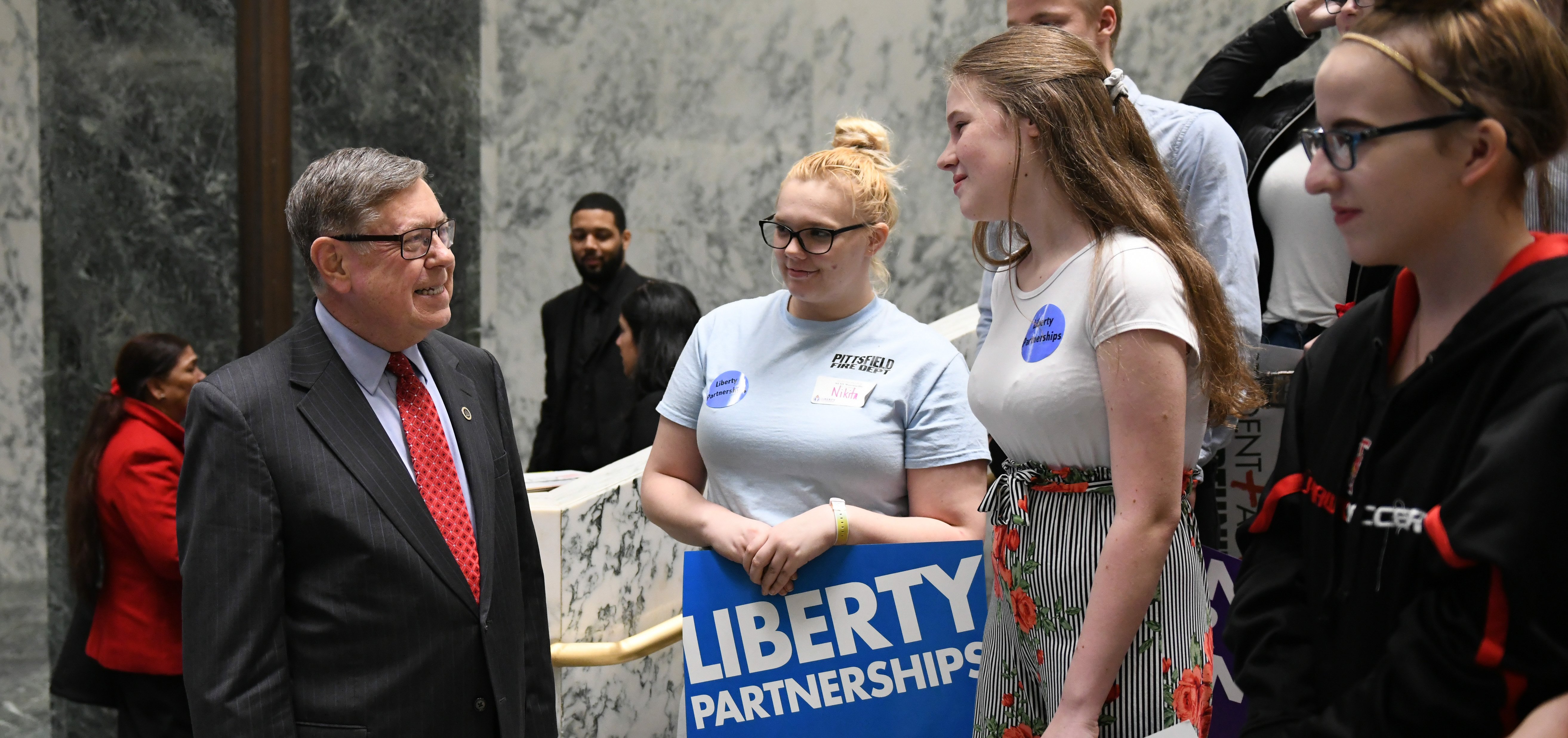 Seward Welcomes Students From Liberty Partnerships Program To Capitol

Liberty Partnerships
ALBANY – New York State Senator James L. Seward (R/C/I-Oneonta) met at the Capitol with students from the Liberty Partnerships Program (LPP) on Tuesday.
The LPP was established in 1988 to address the significant school dropout rate among New York's youth. The program, funded through a grant by the New York State Education Department, involves colleges and universities, schools, parents, students, community organizations, business & industry and local government agencies as stakeholders.
Students enrolled through both the SUNY Cobleskill and SUNY Morrisville campuses were among those in attendance.